Astir TITAN - Updated 13/ 06/2016
The latest of the Astir Range. The TITAN comes with various options. Internal and external cabling, disc brakes and electric shifting (Di2). With its over-sized Titanium tubing, it has qualities that favor stiffness and load-bearing strength. Now With New Smooth hand finished welds as an option.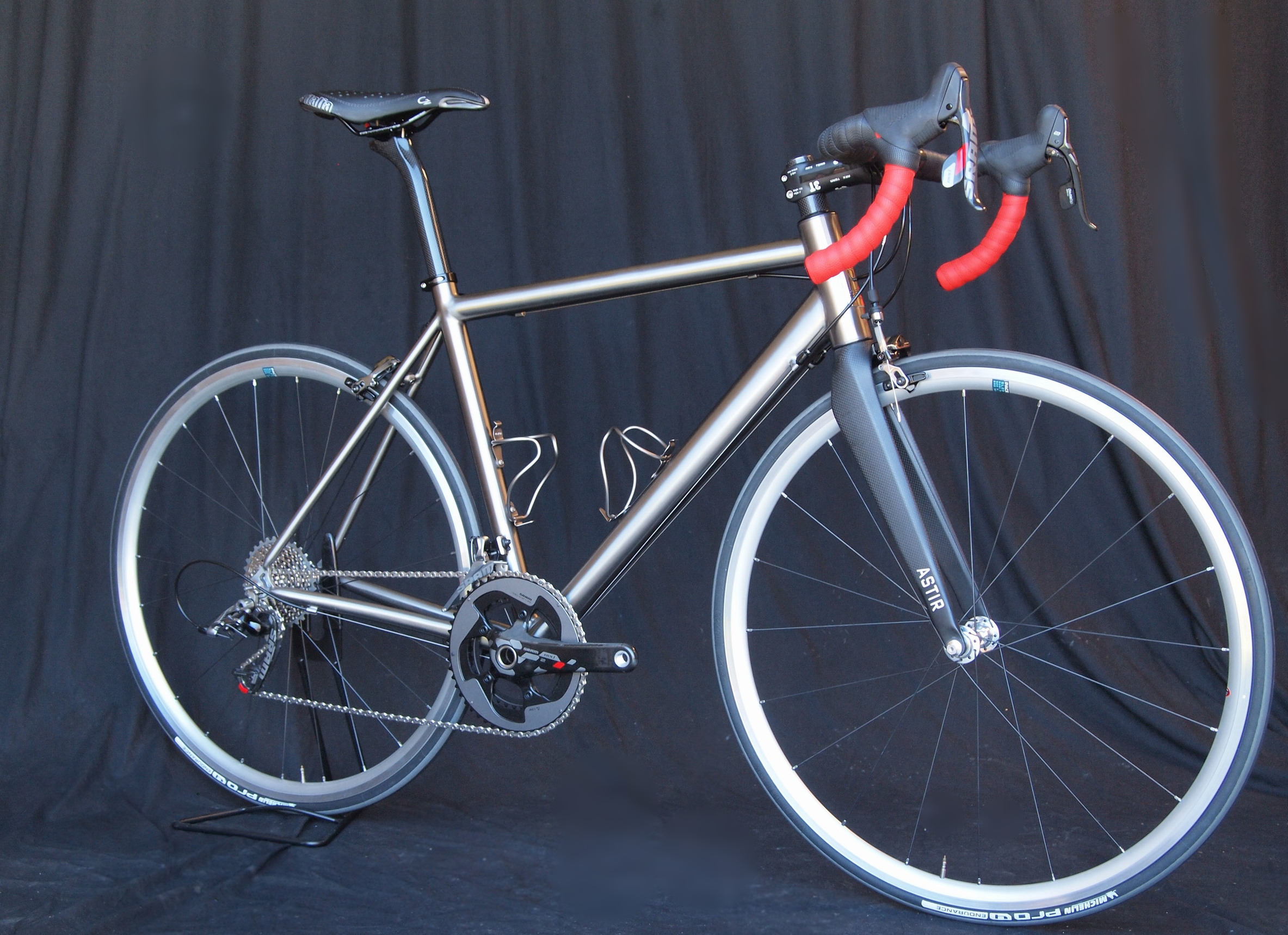 With a longer wheel-base and a sloping top tube the TITAN has one of the biggest down tubes in the ASTIR range. It uses double-butted tubes to minimise weight, the chain stays are slightly curved and it has an oversize head tube that can use a 1-1/8 straight fork or a tapered fork.